Chemin des étoiles / Way of the Stars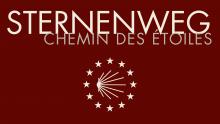 This is the title of the European framework project, launched in 2006, to raise the profile of the regional Saint James Way pilgrims' footpaths, which pass in part through the Saarland, the Palatinate, Lorraine and Alsace.
The waymarkers, especially the stone scallop shells (in French, scallop shells are called Saint James's shells), are at the heart of the project and decorate what remains of the mediaeval art and architecture all along the paths taken by the Saint James Way pilgrims through the adjoining ancient cultural landscapes.
Set out in search of these landscapes and, along one of the stages of the pilgrimage through Forbach and its environs, come to experience the spirit that still emanates from this ancient cultural route today.
Learn more with our interactive map and route planner.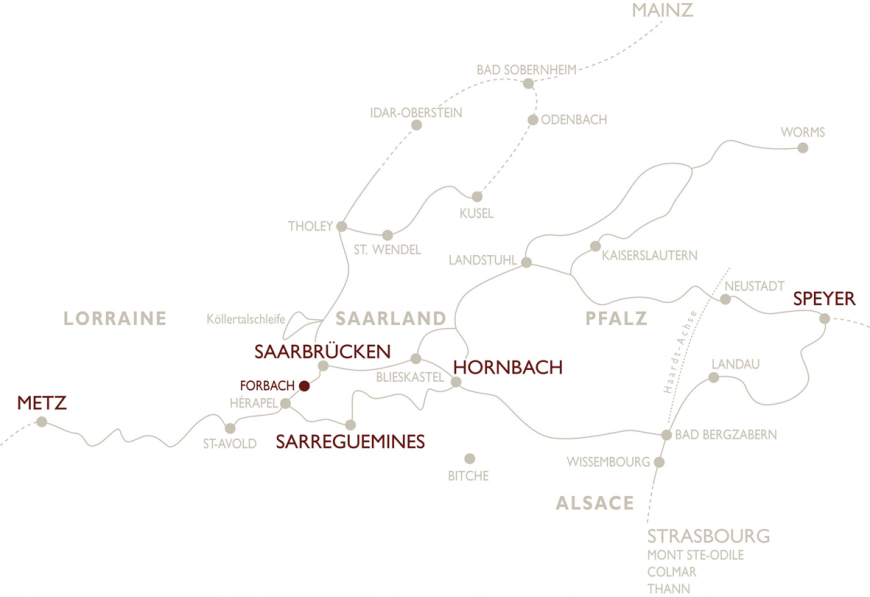 Chemin des étoiles / Sternenweg