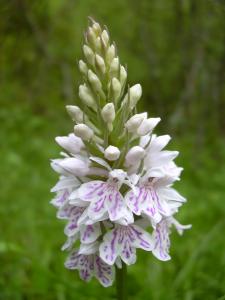 Réserve de la Kreutzeck
The Kreutzeck is a former limestone quarry. It is located to the south of Spicheren, straddling the plateaux of Spicheren, Alsting and Etzling. It has been abandoned since the end of the Second World War, and nature has taken over. Wild animals and particularly interesting plants have been able to thrive there. In the reserve, over a dozen varieties of orchids can be found, which are especially at home on the chalky grasslands of this site.
Useful information
Réserve Naturelle Volontaire de la Kreutzeck
Association Connaître et Protéger la Nature (CPN)
3 impasse des Champs 57350 SPICHEREN
Tel : 06.60.19.07.59.


 www.cpn.lesfaucons.free.fr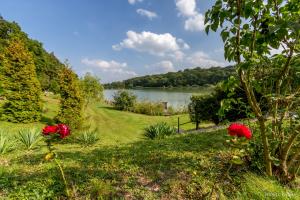 Etang de Diebling
Our lakes
This district, a land of hills and valleys, is endowed with landscapes of outstanding quality. It is studded with a multitude of lakes and pools, giving both anglers and walkers havens of peace and tranquillity in a protected environment. Nestling in the heart of the countryside, they provide wonderful observation points for looking at the flora and fauna typical of our area.
Worth exploring : Étang Sainte Marcelle in Schoeneck, Étang de Farschviller, Étang de Diebling, Étang de l'Almet in Behren-Lès-Forbach, Étang de Metzing and Étangs du Schafbach in Petite-Rosselle.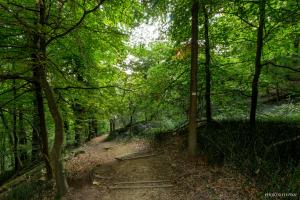 Our Forests
Our district has a genuine green belt made up of impressive forests. Our protected, well-maintained and easily accessible forests are just waiting for you to come and recharge your batteries in the bosom of Nature. Enjoy a stroll, taking deep lungfuls of air, and follow the many well-laid-out hiking paths. Breathe deeply, you're in the heart of a woodland paradise! And don't miss out on the great cross-border forest of the Warndt.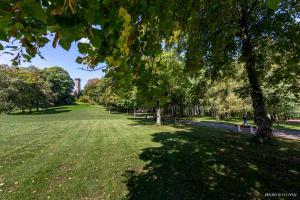 Parc du Schlossberg
The Parc du Schlossberg is a natural masterpiece, much loved by all walkers. It is a perfect green jewel right in the heart of the town of Forbach, made up of more than 80 species of tree, including exotic ones such as Ginkgo Biloba. As they follow the pathways, visitors will discover the superb Roseraie (rose garden), the sylvan theatre, the Burghof (a model farm built between 1901 and 1906), and many areas for relaxation and where children can play.
Useful information
Parc du Schlossberg – Rue du Parc 57600 FORBACH
Tel : 03.87.85.02.43.
Open all year round. Unrestricted access.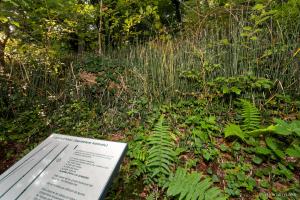 Scouring rush
The Hérapel hill in Cocheren, whose summit is over 330 m high, hosts several fields of scouring rush, a plant that is very rare in Lorraine. This grass can grow to a metre tall and keeps its dark green colour all year round.
Useful information
Access is free all year round, via the village of Cocheren. A footpath with information boards about the scouring rush leads to the top of the hill.