Velo visavis
Bikes without borders in Lorraine and Saarland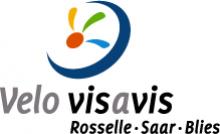 The main route in the Velo visavis network follows a path that's full of surprises, in the border region between the Saarland and Lorraine.
Covering 264 km, it crosses the largest towns in the district while taking the cyclist into the heart of the natural environment. Several secondary routes provide cross-country links, leading to interesting towns and tourist sites, making Velo visavis a truly cross-border cycle network.
The various tracks provide circuits suited to everyone's abilities. The paths through the valleys of the Saar, the Blies and the Rosselle lend themselves to family outings, whereas others are more appropriate for well-trained cyclists. Throughout the network, cyclists will find plenty of spots to take a break, whether for a bite to eat or to cool off in a beautiful pool.
Explore the district from one of its best angles and plan your itinerary to your own requirements.