BBQ DONUT'S HIRE
A new service that is both original and fun. This is a great way to spend time with friends or family!
So, what's it all about? Set sail aboard a gigantic rubber ring, preferably with the focus on a delicious barbecue. Once the captain has been chosen, set off for a little trip on the Saar in Germany.
3 exclusive offers are available from the Tourist Office


(see below)

.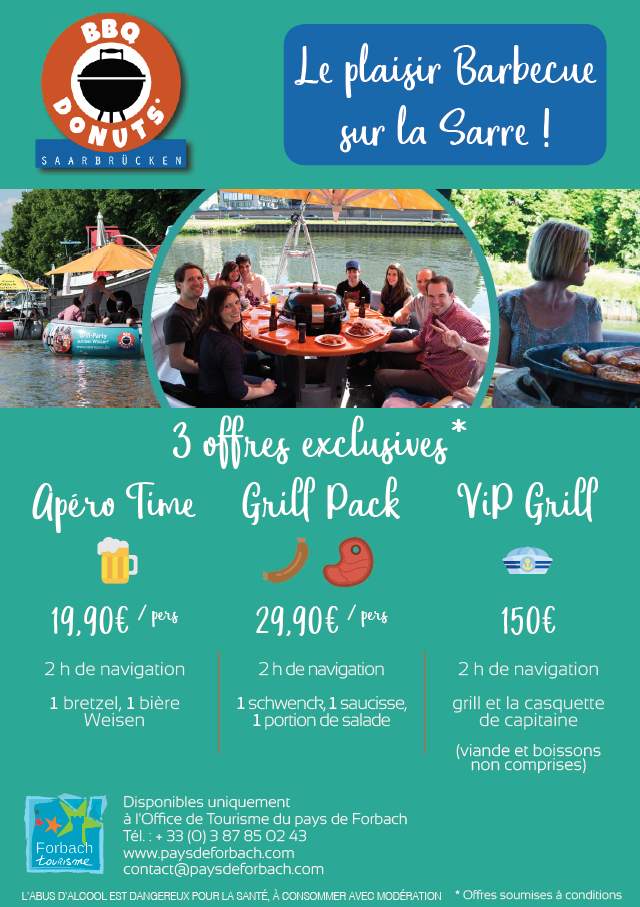 Not totally won over by our packages? We still have a few more ideas up our sleeves for a package that will be more to your liking.
To find out more, contact us on 03 87 85 02 43. We'll have various suggestions for you.